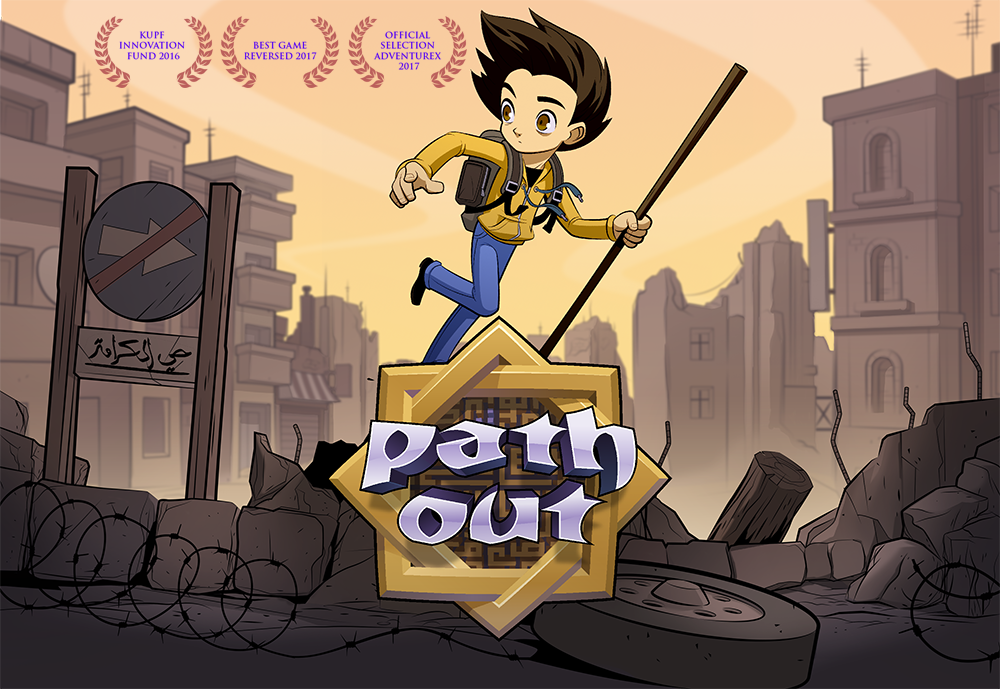 Path Out
Best Game Award at Reversed Festival!
---
We had a great time showing our demo for the first time to the public at Vienna's Reversed Festival, anxiously glancing over people's shoulders while they played the game. A surprising amount of people patiently sat through the entire demo, enjoying not just playing Abdullah's on screen version and comments, but also his physical presence for some extra commentary. So much meta!
We were also totally thrilled when the festival honoured us with the Best Game Award! What a great way to get this project really started. Stay tuned for more ....