The Hidden Isle - Playtest Version


CAMPAIGN IS OVER - STAY TUNED FOR BACKERKIT PHASE!

The Hidden Isle is a pen and paper RPG that uses Tarot cards instead of dice. The game is set in an alternative 16th century on the island of Dioscoria: a secret port of magicians, adventurers and free thinkers. The game focuses on roleplaying and collaborative storytelling, and has mechanics to explore character growth.
This is a game about swashbuckling adventures across the Mediterranean Sea, the Middle East and beyond. Steal banned scriptures from oppressive regimes! Protect the persecuted and outcast using ancient magic! Fight the emerging forces of colonialism as they spread their sinister tendrils across the oceans and continents!
Guided by the Seer (the game master), players use Tarot cards to test their skills during battles and challenges, but also to construct their character's story: cards determine the emotional burden they carry and the ideal they strive for. As agents of Dioscoria, players head out into the world to defend the island's values: protecting the helpless and preserving knowledge. Campaigns themselves can be drawn up with Tarot cards, creating sprawling adventures with little preparation and many surprises for everyone at the table.
If you are familiar with Tarot then The Hidden Isle will resonate with you all the more, but no experience with Tarot is necessary. To help you feel like a mystical oracle and stay inspired, we'll provide you with tables and guides to help you quickly understand each card draw.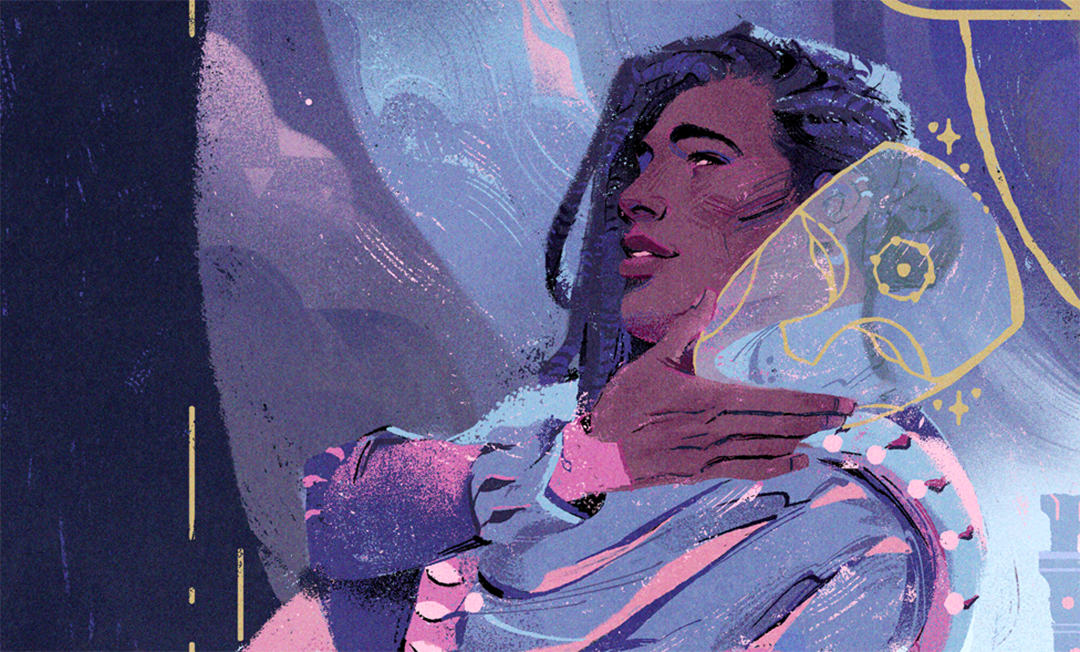 Features
Uses Tarot cards instead of dice. They're used for everything from scenario generation to character backstories and skill checks. No Tarot experience is necessary. Any deck can be used, but we recommend the Sefirot - The Spheres of Heaven Tarot deck. You can pre-order it here.
Narrative heavy, rules light. The game is inspired by Forged in the Dark, but has a lot of unique twists.
Generate entire adventures with Tarot cards, dramatically reducing preparation time for a session.
Play and character growth are intertwined. Each character has a burden – an emotional weight they carry – and an ideal they try to live up to. Both grow, and become core to their character. Become your truest self, or succumb to your worst impulses.
Play in a vibrant 16th century world. Dioscoria is described in loving detail, as are major cities of the time such as London, Istanbul and Venice. No knowledge of the time period is needed, but you're free to bring in any historical knowledge you do have.
A wide array of characters. Play as an Illusionist, Occultist, Champion or Hunter. More characters are planned for future playtests and stretch goals.
Solo mode. You can play as an Agent in solitaire mode. The Cabinet of Extremis has chosen you to carry out their will on more dangerous missions than regular Agents undertake.
GMs can plan ahead or improvise. Scenarios can be planned ahead of time by the Seer, or improvised during the session for those short on prep time.
Consistent Tarot and spiritual theming. The game resonates with the teachings of the Tarot: that everything changes, and everything is connected. Characters and the world never stand still. Mysterious forces impinge on our lives. Every skill is aligned with a Tarot suit.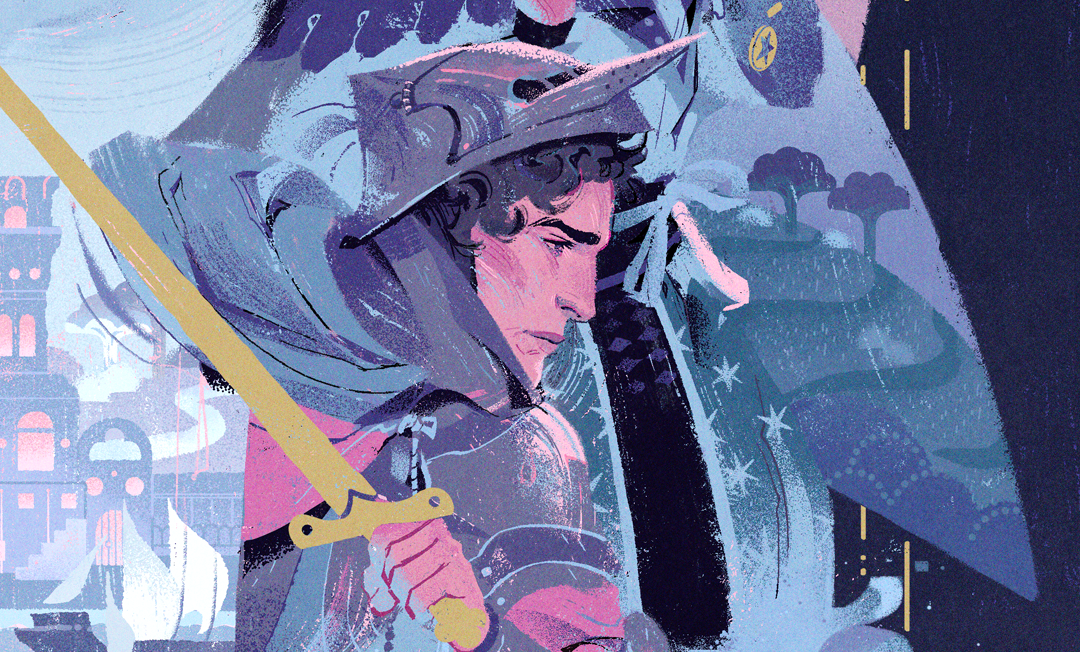 What's in the Playtest Kit?
Learn about Dioscoria, and become an Agent fighting injustice and tyranny.
Four character classes to choose from: the Occultist, Illusionist, Hunter, and Champion.
A unique divination method for Game Masters to prepare or improvise the coming session.
Venice, an iconic Renaissance city where players might uncover hidden truths or protect forbidden knowledge.
Character sheets, and Game Master aids and tables.
What else is planned?
More character classes, like the Prowler and the Scoundrel.
More iconic renaissance cities to adventure and to find safe haven in.
A lot more art and illustrations from our gifted artists.
A lot more content for the Seer's Guide, including tips and tricks to guide your players through the 16th century.
And much more...
Who's working on this project?
Causa Creations - A humble abode, home to Path Out, Sefirot, Glasfäden and more.
Clockwork Bird Studio - A game studio founded by James Patton and Daniel Adams, two oddball indies making offbeat narrative games. Previously made Silicon Dreams, a cyber-noir thriller about conversation and manipulation.
Viv Tanner & Eliot Baum - An artist duo and the visual masterminds of Sefirot, best known for their webcomic Heart of Gold.


Where can I leave my feedback?
Look no further, please use this form: https://forms.gle/S7efRagnxVVEGisr7
Download
Click download now to get access to the following files:
1 - The Hidden Isle - Playtesters Read Me.pdf
1 MB
2 - The Hidden Isle - Playtest Rulebook 0.5.4.pdf
13 MB
3 - The Hidden Isle - Playtest Rulebook 0.5.4 - Printer Friendly.pdf
4 MB
4 - The Hidden Isle - Playtest Character Sheets 0.3.pdf
952 kB
5 - The Hidden Isle - Rules Reference Sheets 0.2.pdf
725 kB
6 - The Hidden Isle - The Vision Guide - 0.2.2.pdf
766 kB
7 - The Hidden Isle - Territory Sheet.pdf
614 kB
8 - The Hidden Isle - Adverseries Sheet.pdf
629 kB
9 - The Hidden Isle - Playtest Scenarios.pdf
885 kB
10 - The Hidden Isle - Solitaire Rules 0.1.pdf
748 kB
Comments
Log in with itch.io to leave a comment.
Is this from a book or a webcomic?
No, The Hidden Isle is its own standalone IP. Started with a board game, mutated into a Tarot deck and now becomes a TTRPG. Maybe we do a webcomic next ;)
The Sefirot deck kinda confused me?
In what way? It might remind you of Heart of Gold, a webcomic of the artist also working on Sefirot and The hidden Isle.
Was the deck specifically made for this game or was it a collab?
The deck was not made for the Hidden Isle specifically but for their first kickstarter board game Sefirot. Which is kind of a solitaire style tarot card/board game.

So while not made for this game specifically, the creators of the game also made the deck and the art styles are the same.

The deck is lovely and I followed its development from when the Sefirot kickstarter first launched.
I gm'd a session at the local gaming club, and we all enjoyed it a lot.
Though I have to warn you, since I'm an Italian living in Italy, "Dioscoria" really sounds like a blasphemy, and might want to reconsider it, at least for the eventual localisation.
On the other hand, a couple friends of mine reminded me in Venice people swear a lot, so maybe it isn't that much out of place.
Seriously, though, you're making a gorgeous game, and most Italian players are quite lazy, but I'm sure would love your game, and it'd be a shame if such a small detail would compromise the diffusion of your game.
Thanks a lot, we really appreciate it. We actually have an Italian in the team, but he's from Alto Adige, so his Italian is special. Upon talking to our Italian translator (from Milan) the "Dio Scoria" topic came up and she said: "Oh do not worry, only a slightly drunk wordsmith from Tuscany would use that as a curse." Dioscoria being an island of heretics makes this actually quite funny. But maybe also a distraction, so we'll keep this in mind.

Again, thank you so much for this feedback and for testing the game!

P.S.: Is Sine Requie still a thing?


How dare she call me a slightly drunk wordsmith from Tuscany?
Jokes aside, while it might not be used for swearing in that specific form, that doesn't mean it doesn't sound like a curse. "Dio scoria" would roughly translate to "God is toxic waste", anyway, so you can see how that sounds (it would also feel like the isle is called "God's dross/refuse", by the way).
Again, I think it's a minor inconvenience at best, but it sounds a little ridiculous in Italian, and it clashes with the game's tone, in my opinion.
About Sine Requie, while it's not my kind of game, and I don't follow it very much, another roleplayer I asked told me, and I quote: "Sadly, yes, it still is."
Yeah, Sine Requie never really caught on in our central European realms, because of its unsavory take on the region ...

Thanks again for providing detail on Dioscoria. While God's Refuse would be spot on, I get what you mean. We had someone in the team that just wouldn't play Germany's highly popular "Das Schwarze Auge" TTRPG, because the title's Spanish translation was just so obscene and hilarious. We will definitely keep that in mind.
Hello, do you plan to translate the rulebook ? I would love to play but i don't have the level to play in Shakespare language :D
We definitely plan translation and already looked into German, Italian, Spanish and French versions! What language(s) would you require?
French ;) did you know the wand🥢 also mean 🥖 in French ?

8 years of French in school and Tarot terminology was never discussed. I'll file a complaint with the board ;)

Seriously, French is high on the list. We just need the right funds to afford it, the book already has 230+ pages.
Very cool resolution system, art, and flavour, looking forward to playing it.

Bit of a silly question: roughly where is the Hidden Isle? Is it meant to be in the Mediterranean? Meant to be in a different realm of existence like the faerie realm?

I ask because the book says "Adventures across Europe and the Middle East" and I'm curious as to why it is limited at all? Is there any reason I, as a Seer, shouldn't have a game go to Africa, Asia, and the Americas?

Very good question! Dioscoria is in the western parts of the Indian Ocean. Its traditional spheres of influence are the Mediterranean, the Middle East and the East African coastline. There are more ephemeral connections to other planes of existence , but also to other hidden isles, many of which are closer to Europe. Since ancient times rumours persist that these isles have secret passage ways to each other …
The year being 1562 the entire world is theoretically at play! One can always leave the places where Dioscoria has networks and contacts, its enemies have spread across the globe and so the fight needs to follow them.
I love this game so much already, me and my party had a blast so far playing it. The game is great for new players with easy to grasp basic rules, while also having a level of complexity that allows experienced players to really get the most out of it. Also love how you can both prepare a session or do it spontaneously depending on your needs with a lot of support and freedom giben by the guides. Definitely recommending this one.
Thank you so much for your kind words, really appreciate that you tested it and made this comment!